Hand dyed silk
A more restful sleep
Color Therapy
Color therapy is based on the idea that colors create an electrical impulse in our brain, which stimulates hormonal and biochemical processes in our body. These processes either stimulate or calm us. There are as many colors in color therapy sessions as there are colors in the rainbow.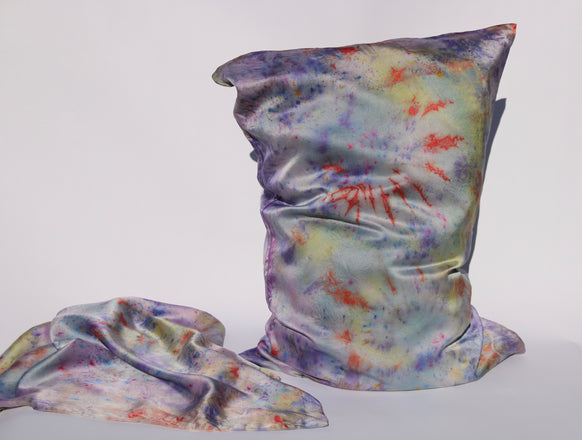 Beauty in the imperfection
Like a thumbprint, no two pillowcases are the same and cannot be replicated. Every silk pillowcase takes a few days to achieve the final result.
Luxurious natural silk
100% 19 momme mulberry silk, 600 thread count, a sensuously smooth, strong, hypoallergenic and breathable natural, organic fiber